Description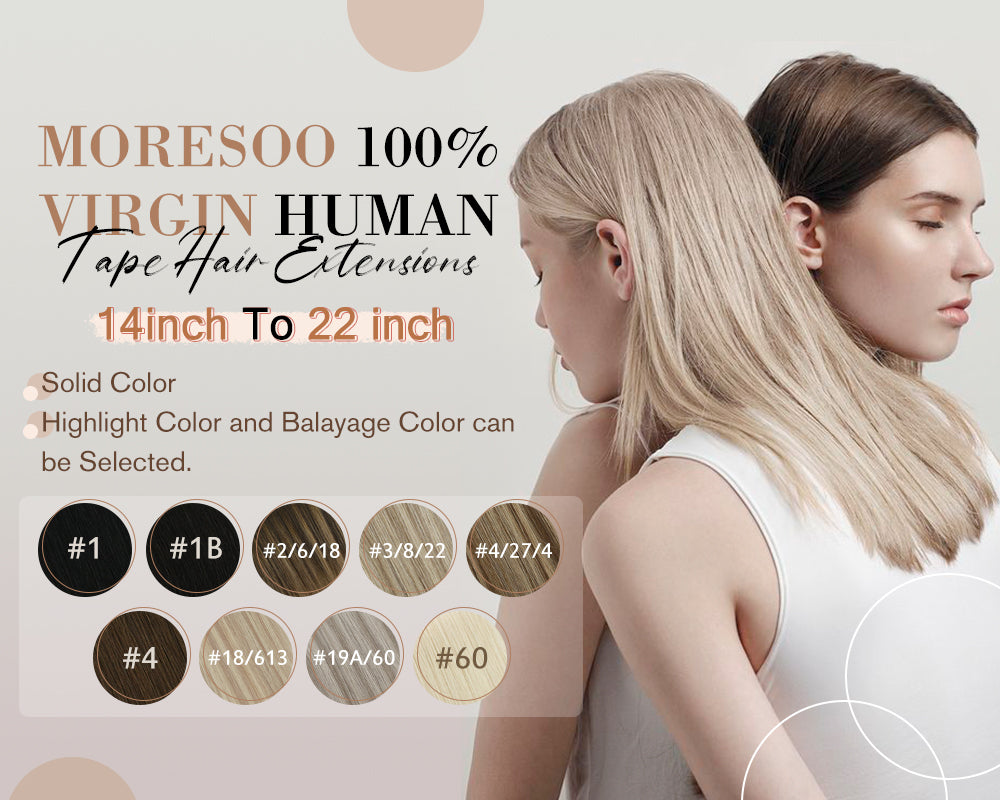 Brand:  Moresoo
Material: 100% Brazilian virgin human hair.
Color: #4 Chocolate Brown
Weight: 2.5 g per piece, 10 pieces per pack, 25 g hairs in total, 4-8 packs recommended for a full look.
Tapes: Strong, safe, small and invisible PU tapes.
Details of hair: Tape size: 0.8 cm * 4 cm
Texture: Straight,and a natural wave after washing is normal.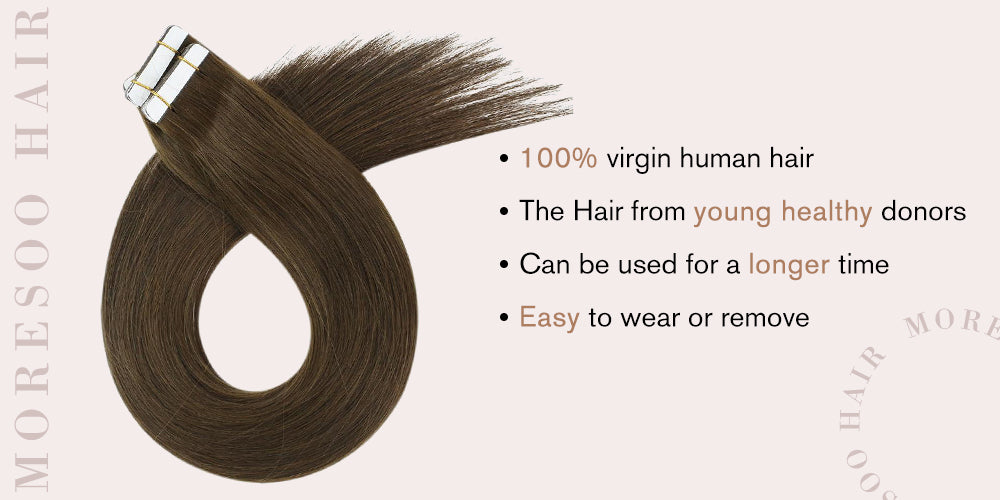 What is highest quality virgin human hair?
Virgin Human Hair has been defined as hair that has never been chemically processed in any way, making the hair far more superior than

 

remy hair

.

100% virgin human hair

 

refers to hair that is completely unprocessed and intact. To qualify as

 

virgin hair, it must meet rigorous standards including: not been permed, dyed, colored, bleached and chemically processed in any way. The hair will keep its natural state, and the cuticle have not been damaged. Virgin hair is pure and it usually comes from young women so that there are no gray hair or split ends. The donors of virgin hair must have long, healthy, and full hair.
And the most important is that Virgin Tape In Hair can last at least 6 months,

 

has a longer useful life than

 

Remy Tape In Hair

.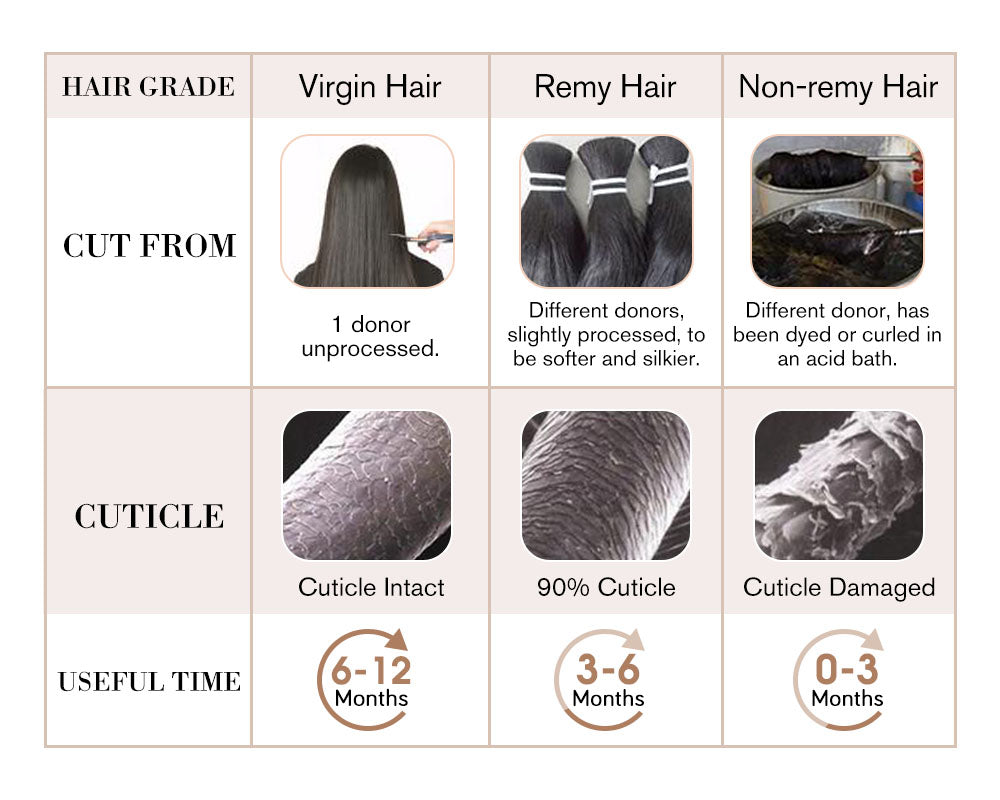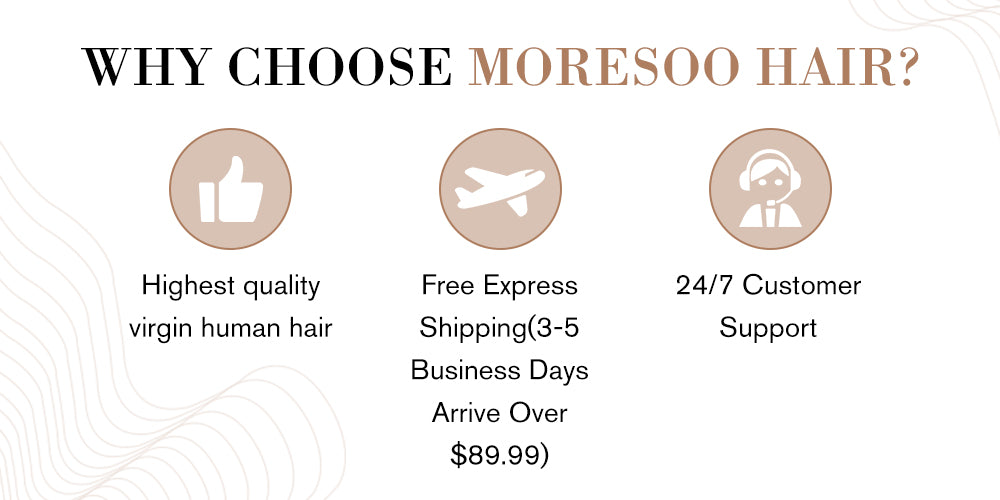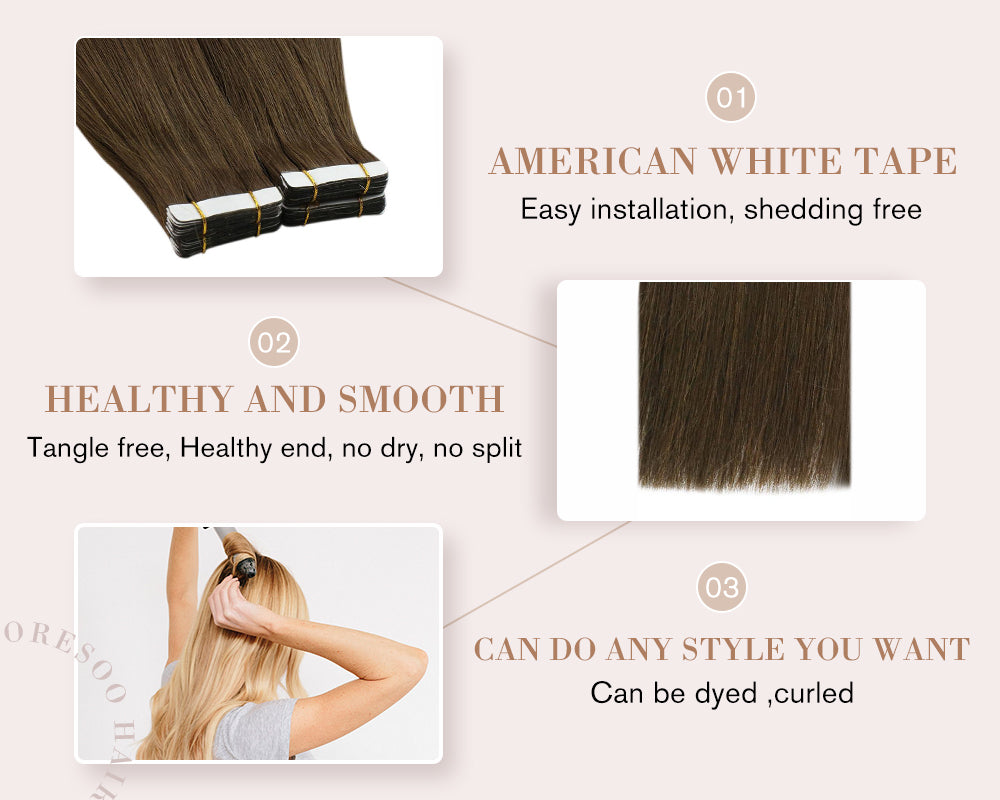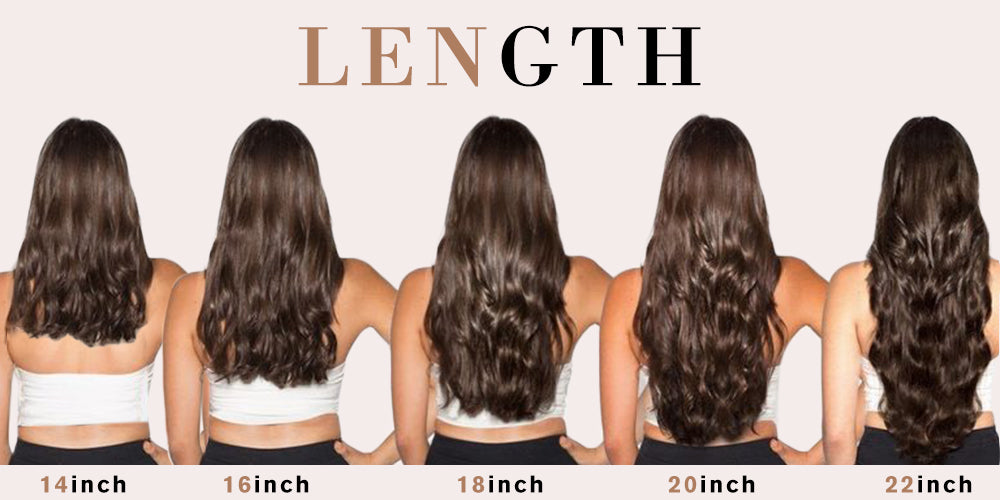 FAQ:(Click here to know more )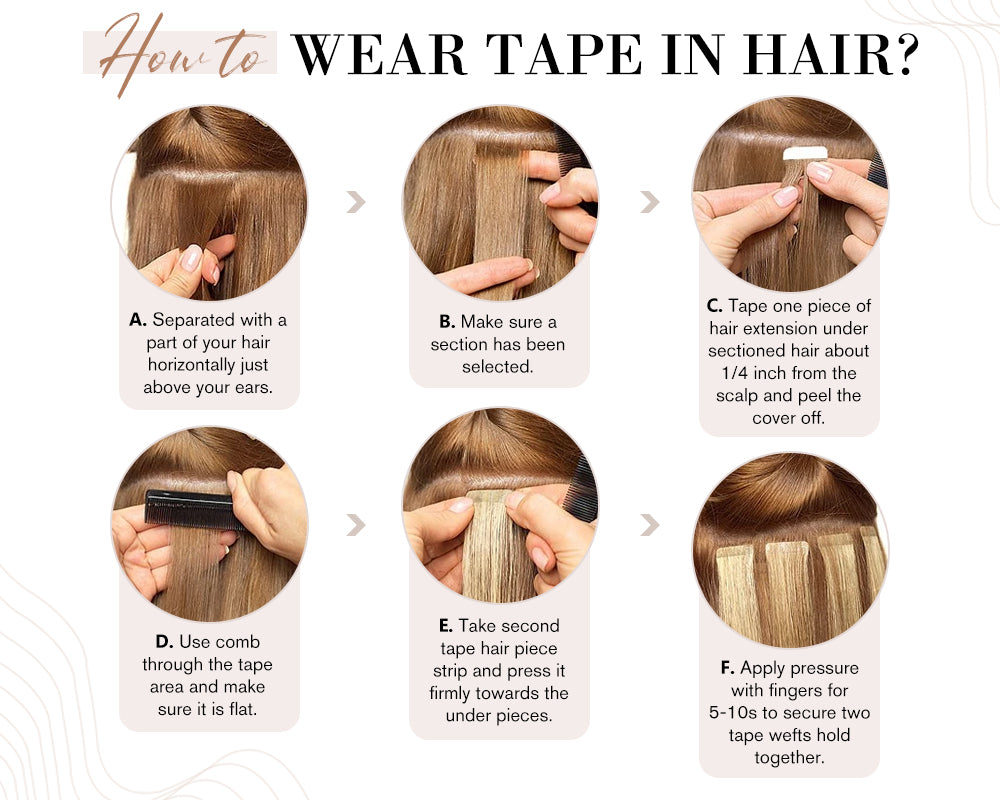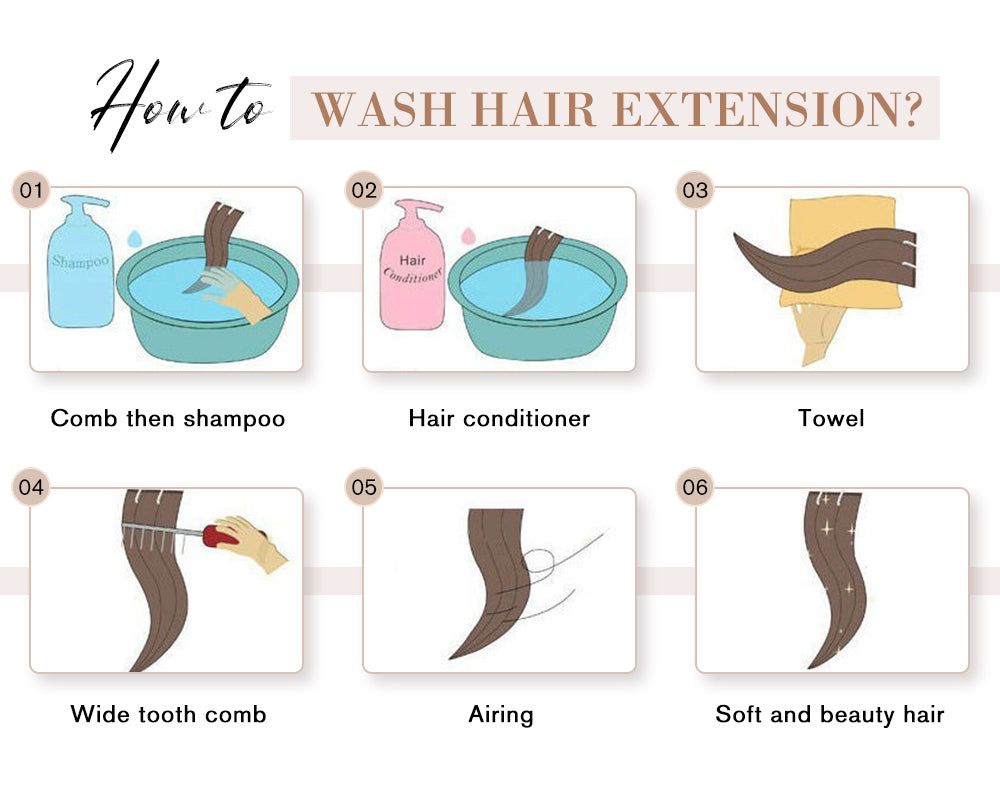 Important:
Do not wash your hair for 48 hours after application.
Do not let the conditioner touch the tapes connection.
Hair Can be Reused With Replace Tape.
When washing your extensions, it's important you hydrate them as much as possible. Since hair extensions don't receive the natural nutrients and oils like our own hair does, it's important to ensure that your set is always nourished and moisturized by using alcohol and sulfate-free shampoos and conditioners. Sulfate and alcohol strip the hair of its natural oils which, in turn, makes the hair drier and more prone to tangling or matting.
We highly recommend applying a moisturizing sulfate-free and alcohol-free conditioner before and after shampooing. Sometimes, even skip the shampoo and only co-wash your extensions with conditioner! When washing, make sure to handle the extensions gently and to not rub them vigorously. Always be sure to rinse the extensions in cold water at the end to lock in moisture. After you are finished, carefully squeeze any excess water from the extensions and make sure that you never rub your extensions dry with a towel.
SHIPPING
WE SHIP MONDAY THROUGH FRIDAY, EXCLUDING WEEKENDS AND HOLIDAYS
Orders placed before 12:00 PM (PST) will be shipped out that day! (MON - FRI)
To be eligible for 3-5 Business Days express shipping orders must be in before 9:00 AM (PST)
If we are unable process your order due to inaccurate or incomplete payment or incorrect address information, your order processing may be delayed an additional 3-5 business days.
Anything You Need From Us, Please Communicate With Us Directly.
Payment & Security
Your payment information is processed securely. We do not store credit card details nor have access to your credit card information.