Compared to some types of hair that require professional help from a salon,clip in hair extensions are very easy to apply at home on your own in a few minutes .It usually only takes three steps to complete. The clip in hair extension requires a certain number of clips to hold the hair extensions in place.
Who Can Wear Clip in Hair Extensions?
This kind of hair extensions can be worn by anyone who want a thicker and longer hair. Especially those who don't want to go to salon to get a new hairstyle.
Specification:
Length: 14"-24"  A variety of lengths can be selected according to your preference.
weight: 100G Hair+ 20G Clip for one piece. 
Full Head: 1 pack is enough for full head attachment, 2 packs for thin hair.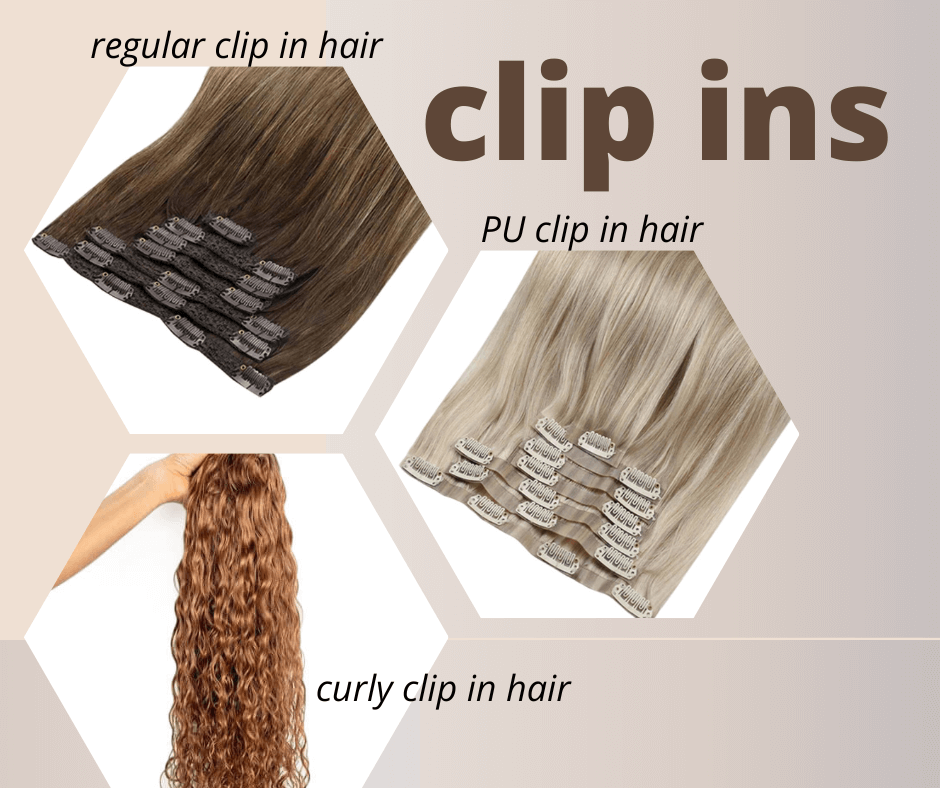 How to Apply Clip in Hair Extensions?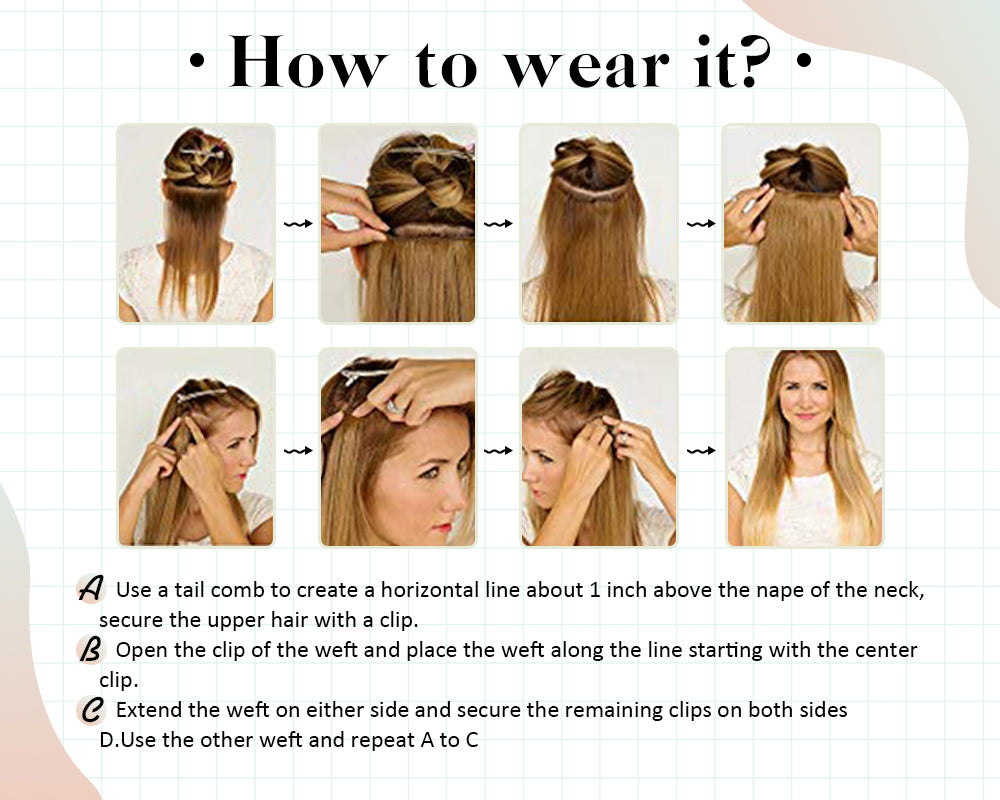 How to Wash Clip in Hair?