Mothers don't go around explaining their postpartum experience and everything that comes with it.They are also enjoying the joy of having a child and raising her up.But in this special festival, we also need to pay attention to what influence these things bring to them. Let's talk candidly about hair loss and shedding, what it means to be a mom in this day in age and some of the best hairstyles for moms.
Hair loss and shedding :
Moms are also young and beautiful before giving birth and taking care of children, they also have a lot of hair that naturally flips to one side at that time and looks great. Textures are also easier to work with. And now it's getting drier and harder to keep it the way it is. In the face of all kinds of stress, they also start to lose a lot of hair,especially right just around the front. It obviously got harder to style and mom had to work harder to pretty much hide that hair loss.Perhaps this time hair extensions are a new choice for them.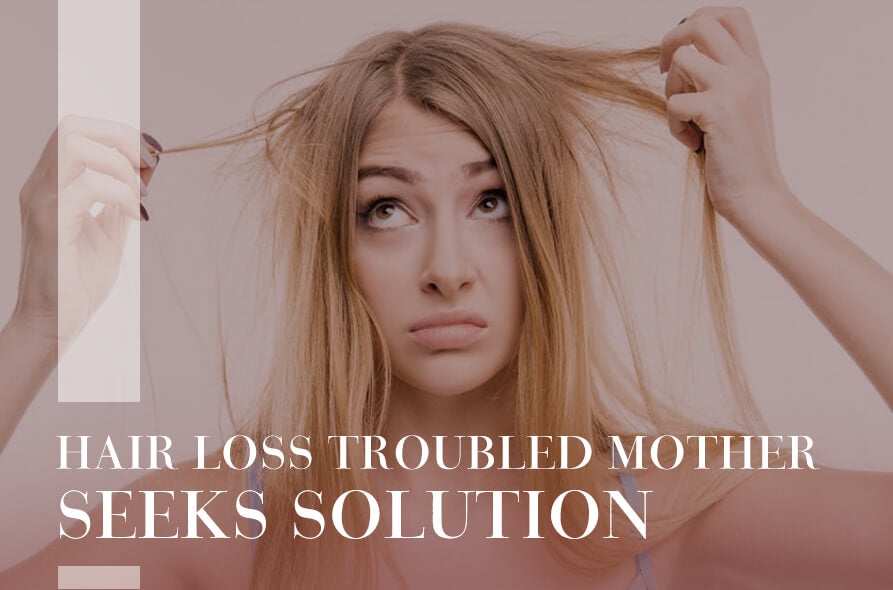 The Modern Mother's Choice :
My mother once said: Her greatest achievement was learning how to love unconditionally. Having a baby would completely change the way she opens up. She used to think she knew what love was until she created a child who would become a mother's whole world.

Being a mother isn't easy, that's for sure. But the mothers ultimately decided it was always worth it, seeing the little man become a human being who was half the mother.

Plus, being a mom doesn't mean no private space, and a modern mom can do just about anything. She chose who she wanted to be. Just because you're a mom doesn't mean you have to be a stay-at-home parent at home. The mother may be the breadwinner. So mothers can choose for themselves. They can follow their passions at work, but they can also choose to stay home with their children if they wish. Or they can do both!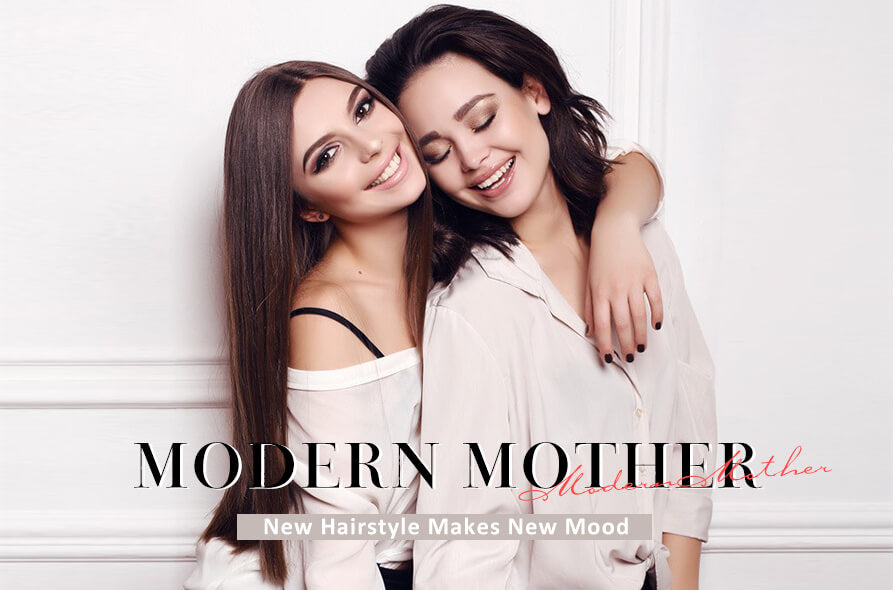 Best hairstyles for moms :
No Commitment :

Clip-on extensions are temporary. Clip-on human hair extensions are easy to install into mothers' hair, which means moms can change their hairstyle and look at any time. It can be worn on special occasions, as a gift for moms' princess hair or updos. If they don't like it, they can remove them themselves to reduce stress on the hair. There's no guarantee you'll get just one hairstyle in a few weeks, relax and experiment.

Multiple styles:

Clip-on extensions are available in a variety of hair colors, hair types, and weights. Mothers can choose their favorite clip-on hair extensions, black hair extensions, brown hair extensions, gold clip-on hair extensions and red clip-on hair extensions according to the color. There is always a suitable hair clip. These different colored hair extensions give mothers a different twist, elevate their look, stand out from the crowd and stand out from the crowd.
Safe and natural :

One of the main factors to consider when wearing a hair extension is whether it affects the mother's natural hair texture, safety, and potential damage to the hair. Clip-on hair extensions are one of the easiest and safest types of hair extensions available. It uses clips to install hair extensions and does not require any adhesives, glues and other chemical products and heating tools to install. It is very safe for the hair and will hardly cause any damage to the mother's hair.
10 Hair Care Myths You Need to Stop Believing
For Clients Before They Buy The Hair Extensions